Shakyo – Tracing the Sutras October 2021
This event has passed
Peaceful practice following the Heart Sutra, online by zoom
Date and Time
Sun 31 Oct 2021
2.00pm - 4.00pm GMT
Location
Online by Zoom
£15 (Eventbrite ticket link)
Age Suitability
16+
About
31st October 2021
U.K. time: 2.00pm – 4.00pm (GMT)
Los Angeles time: 7.00am
New York time: 10.00am
The practice of Shakyo is a meditative and spiritual practice offered in many temples in Japan. It often starts with reading or chanting then a bow before beginning to slowly trace the original text of a chosen Buddhist Sutra. We will trace the Heart Sutra which is inspiring and beautifully written.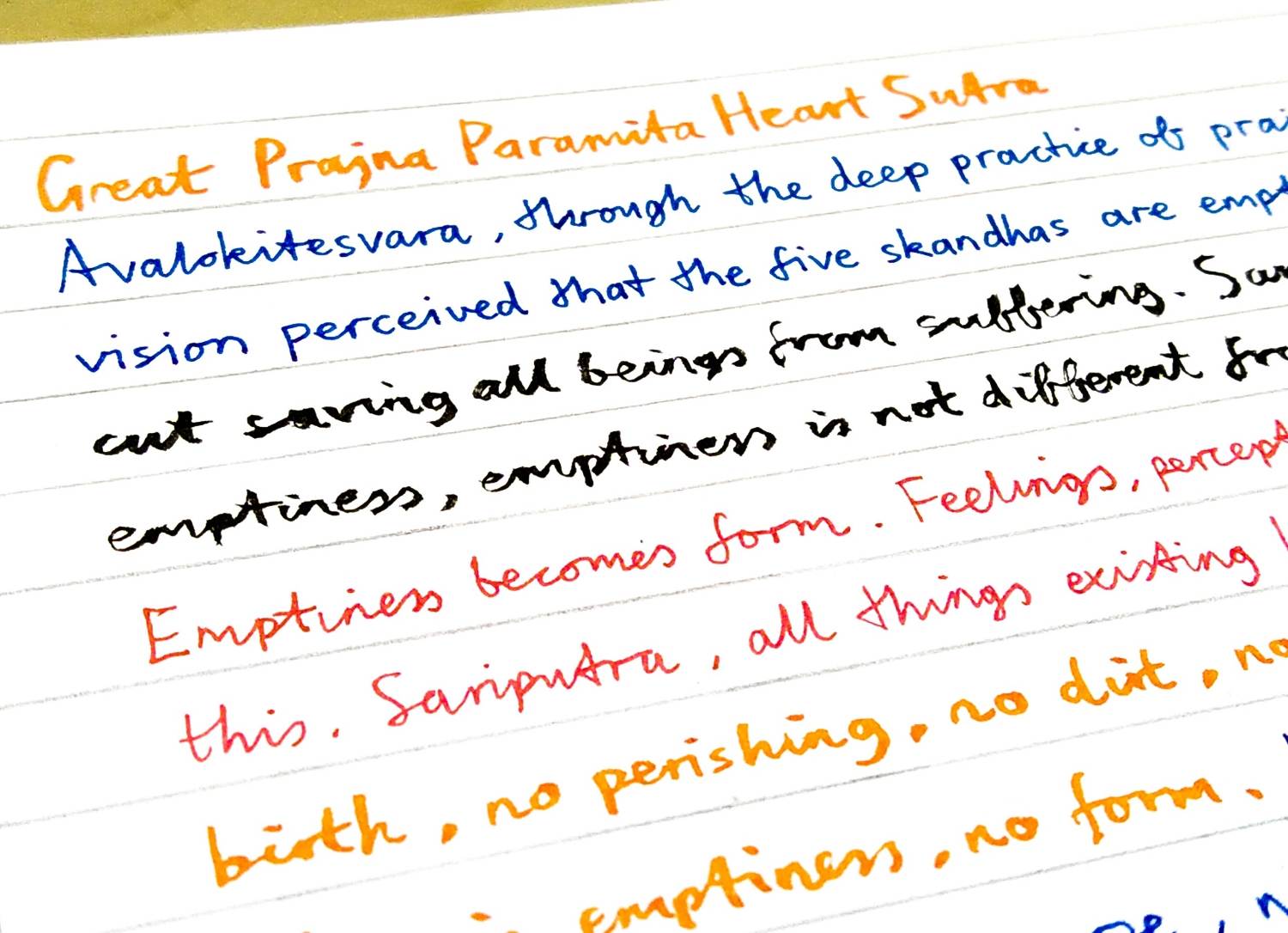 People do this with care to mindfully copy each character, and often people find the experience is peaceful, and nourishes wellbeing. It doesn't matter whether your writing is good, and you don't need to have faith in Buddhism or knowledge of Japanese at all. Sutras can be copied in Japanese or English. For many people Shakyo can also be a dedication to their ancestors. And for monks it is a regular part of their temple activity.
This is a quiet practice harmonising body and mind, dating to around the 7th century Tang Dynasty, where you can grind your own ink and use a small calligraphy brush and Japanese paper, or alternatives.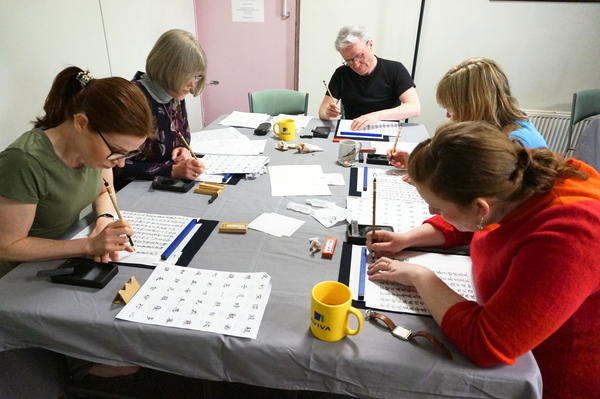 No previous experience is needed. You don't need to have calligraphy materials, you can take part with basic paper and either a brush pen or simply a pen or pencil. We will email you about what you can use in advance of the event. If you would like to find out more about previous Shakyo events please go to the Shakyo pages.
It will be led by Blair Thomson, a Glasgow Zen Group member who was instructed in Japanese temples.
Booking is through Eventbrite, after you book we will email you the Zoom link and details for the group. Sorry but tickets are non-refundable. Feel free to come early for a cuppa and settle in.